This may shock you, but I've not always been a big home decor person.
It's true. It's a relatively new area of interest for me (within the past 2-3 years). Don't get me wrong, I've always loved beautiful homes (who doesn't?) but I've always struggled with finding my style. And if I'm honest, it's something I'm still learning.
Although I've not always been an avid home decor person, I HAVE always been a huge fan of books. For as long as I can remember, I've loved books. I was the kid that would win the book reading challenge at the local library every summer – the one who came home with books stacked as high as I dared to carry. I'd read voraciously for hours…and return that same stack back to the library (read completely) within a day or two. Yep. I was that nerdy kid. 😉
*As an Amazon Associate I earn from qualifying purchases. Full disclosure here.*
Favorite Home Decor Book #1
SO…a couple years ago, we lived in a teeny tiny pre-fab house out in the country and I was struggling with loving my home. I loved the land we lived on and that we got to raise all our own animals and such, but I was having a hard time loving my home for what it was. I kept hearing about The Nester (Myquillyn Smith) and her book, The Nesting Place. But the thing that grabbed my attention the most was the subtitle of her book …"It doesn't have to be perfect to be beautiful". Why do we always think things have to be perfect to be beautiful? It's like a pre-programmed mindset, isn't it? Well, after putting it off for a while, I finally gave in and ordered the book off Amazon. The day this book arrived in the mail, I eagerly opened the package, sat down and soaked in every.last.word. And then re-read it numerous times over the next several months. It was like Myquillyn knew me. Knew how my idea of perfection ended up paralyzing me into doing nothing…and her words gave me the push I needed to just try something. Her quote "You can't ruin what you already hate" – was just the nudge I needed to try something new. I made my first gallery wall in that little farmhouse – (that quote was also what propelled me to dive in and paint my old linoleum kitchen floors) all thanks to this book. It also made me realize how IT'S OK to give yourself space to grow and learn in your home. It really DOESN'T have to be perfect to be beautiful, my friends! If you struggle with Project/Decor Paralysis, I strongly encourage you to check out this book.
Favorite Home Decor Book #2
Next up is The inspired Room by Melissa Michaels. This book is a great coffee table sized book to have on hand – it's filled with inspiring photos and real-life solutions to problems every home has. Organization ideas, functional and pretty entryways, different ideas for how to arrange furniture – and the all important things like (drumroll please) a self-serve coffee bar. Because a coffee bar just makes life a little sweeter…or at least a lot more caffeinated. An essential in my houseful of boys. 😉 She also walked me through the ins and outs of putting together a great centerpiece and a DIY plate wall. Yes, you would think those thing would be easy-peasy, but for a newbie decorator, her tips were lifesaving and immensely helpful. And her subtitle? "Simple Ideas to Love the Home You Have". Yes, please.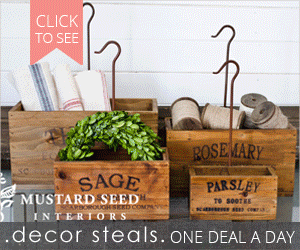 Favorite Home Decor Book #3
Do you have children in your home? Whether they live with you or just visit sometimes, this book has great ideas for creating a stylish yet warm and welcoming home. It's called "Design Mom – How to Live with Kids: a room-by-room guide". As both a designer AND a mom of six kids (yes, 6. She is my hero), Gabrielle gets it. She gets that we want a lovely home *while* raising our families. You don't have to wait until the kids are grown and gone before you create a home you love. In fact, I'd strongly encourage you to make your home as pretty and functional as you can WHILE the kids are growing up. When you love your home and how it looks, it affects the atmosphere and vibe of your home. Now, let me be clear…I'm not saying to turn your home into a museum. Not at all! This is real life, after all. 😉 I'm just encouraging you to make a home you love NOW. There's no need to wait. Whether your children realize it or not, they will enjoy the space you create with the things you love. Home is more than pretty things …home is a feeling – and when you love how your home feels, it'll be a place your family wants to run to after every long day out in the world. It'll be a haven for them and for you. I can't even begin to tell you all the wonderful ideas Gabrielle shares in this book. Check it out for yourself – especially if you have kids..but even if you don't? There are still tons of great, real-life ideas in here.
Favorite Home Decor Book #4
My latest addition to my home decor book pile is "Inspired You – Letting God Breathe New Life into Your Heart and Home" by Marion Parsons. I love Marian for so many reasons. Another Mom/blogger/author who turned her passion into a profitable business…and yes, she is the designer/mastermind behind Miss Mustard Seed Milk Paint. I've just recently been introduced to MMSMP (Miss Mustard Seed Milk Paint) via my sweet friend Lisa over at The Purple Hydrangea. Have you checked out Lisa's blog yet? If not, I encourage you to take a moment and go visit. Go ahead. I'll wait right here. 🙂 Lisa introduced me to MMSMP a couple months ago and I fell madly in love. Marian's paint is amazing. Check out some of the colors she offers here. But back to the book. This book is more than just a decor book. It's also an inspirational book, full of instructions for how to DIY your own curtains, make a faux grain sack pillow, create a tufted upholstered headboard and so much more. She even covers how to find your own personal style, if that's something you've struggled with (I have!). And of COURSE she talks about how to paint furniture. This book is a new favorite.
Favorite Home Decor Book #5

Ok. I confess. This book isn't really a decor book. But it certainly is one of my most favorite books that pertains to Home. After all, what is a warm and inviting home if you never open your doors to those around you? "Bread & Wine – a Love Letter to Life Around the Table with recipes" is a collection of stories about life around the table. Part Memoir, part cookbook. It's about Bacon-wrapped Dates (stuffed with goat cheese), Dark Chocolate Sea Salted Toffee; or down-home Blueberry Crisp (not all in one sitting, of course) – yum. And it's about so much more. Shauna says, "Something extraordinary happens when we slow down, open our homes, look into one another's faces, and listen to one another's stories around the table." I couldn't have said it any better. To gather with those you love around the table is (I believe) one of the most sacred times we can share together. It's where real life happens – fussy babies, picky toddlers, eye-rolling teens and all. Every bit is part of this beautiful, wonderful mess we call life. And even on the hardest days, a meal around the table can be an anchor that ties us together in the best of ways. Oh – and this book holds our all-time favorite Gaia Cookies recipe. It. is. amazing. And now I'm craving them again. 🙂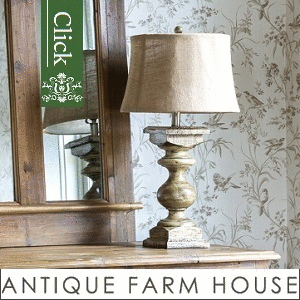 I don't buy books willy nilly (I don't have the budget for books that don't actually serve a purpose). Honestly, I usually go to the library and check out a book before deciding if I'm going to purchase it or not. Most of the books I check out end up back on the library shelf and I decide not to purchase them. There's just so much fluff  – or the things suggested have shocking price tags.
I want ideas that are do-able, can be done on a tight budget and yet make my home sweet and inviting. These books I shared with you have made the cut. They have a prominent place in my home and I happily tell all my friends about them, if they ask. And no, not a single one of these authors have any clue who I am – they're not paying me to write glowing reviews of their books (don't I wish! Lol!) – these are just books that have impacted my home for the better…and I want to share them with you.
Now…I'm off to make a fresh batch of Gaia Cookies. If you're still here (this turned into a much longer post than I anticipated) – then you deserve a Gaia Cookie. If I met you in person, I'd totally give you one for reading this post all the way to the end – lol! Thanks for reading my ramblings – I'm so glad you're here.
I'm sharing with The Harper House and Chatham Hill on the Lake for their Favorite 5 Link Party.
Now it's your turn: what books have made the biggest impact on YOUR home decorating/design? I'd love to have some more tried and true titles on my bookshelf. 😉